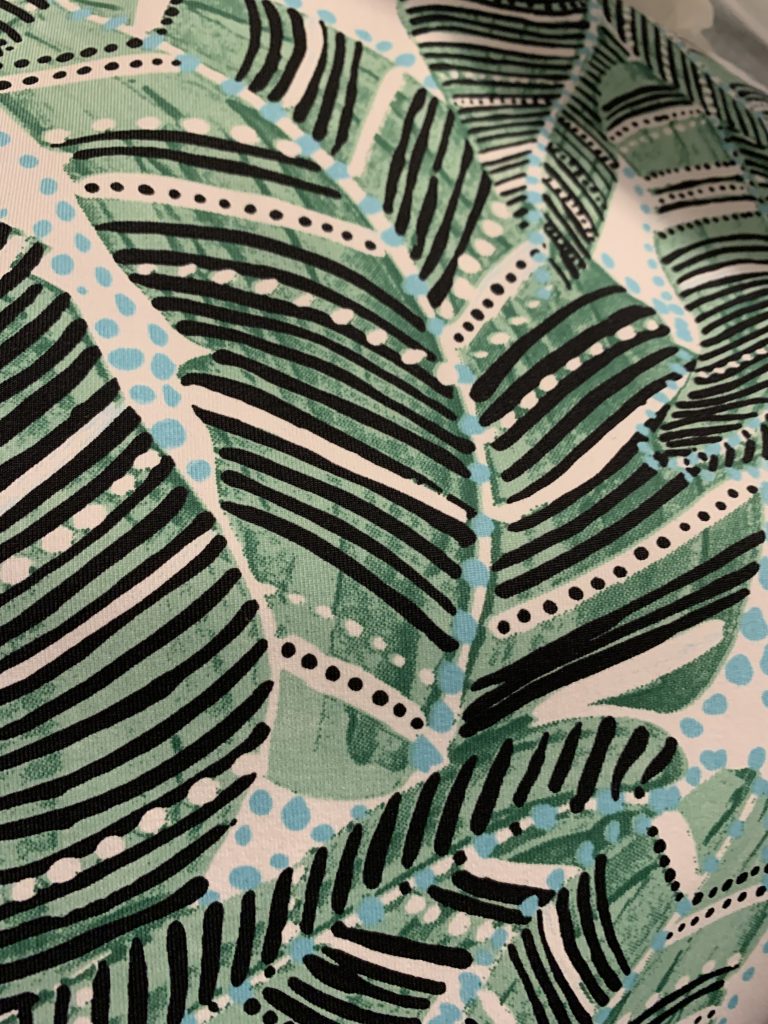 I avoid buying fabric online. I am lucky to have half a dozen fabric stores within a days travel. But unfortunately my local fabric stores offer very limited knits. With all the amazing knit patterns available, I recently dipped my toe into the world of online fabric shopping.

I must clarify that I have a strong loyalty to durable easy care natural fibers. Machine wash and dry, and heavy preference for quality natural fibers. I am also cheap. But, over time I am starting to spend more money per yard but buy less fabric. So, here are my findings…
UPDATED 2/16/2022
I purchased 3 three yards pieces of the Cotton Lycra from KnitFabrics. com. This cotton lycra is ever so slightly thinner and curlier than the cotton spandex from Nick of Time Fabric. The advantage is the availability of this fabric is more stable. I made a tee shirt with the maroon. Another interesting note is the order is placed in half yards. The price was comparable to other places. It has flat shipping rate for US. I pre-washed and tumble dried my yardage. I then used the Apostrophe Pattern's MyFit Tee to generate a custom tee shirt pattern for myself using a considerable number of my measurements. I selected the relaxed fit, and added several inches on to bottom to have it border on becoming a tunic. I cut it out for low crew neck, and long sleeve. I wore the tee shirt several times and laundered it in between. I have to say I love the results. It handles my shoulder fit, large biceps, and pear shape figure beautifully. With the exception of maybe adding an inch to my sleeve (more personal preference), I will make no further adjustments. I will be attempting another with the high crew neck, and the sleeveless option. I am tempted to try the semi-fitted next time, but that will require printing another pattern. Another adventure was using my double fold knit binder attachment for my cover stitch machine for the first to finish the neckline. I spent a whole day experimenting and practicing and managed one passable neckline. Not sure about the attachment yet. But, I will keep practicing and decide how I feel about the end results with another few attempts. Here is the MyFit Tee in the Cotton Lycra from KnitFabric.com.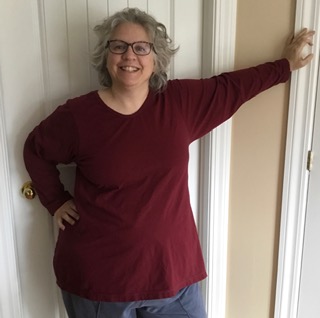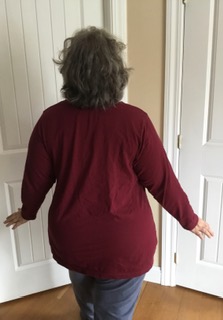 Nick of Time Fabric offers some dreamy cotton spandex. At the time, I bought three fabrics, two 12 oz and a 10 oz. I washed and dried them as I would garments, and I loved sewing with them. The 12 oz had little to no curl, and sewed up like a dream. My serger and cover stitch machines loved them. Little to no drama. The recovery on 12 oz is superb. No cuff just a simple single turn hem and I can pull sleeves up and down with no bagging. I really find this fabric makes a super comfortable shirt. The cotton spandex was pretty picked over, and I am not sure about restocking, but I will keep and eye out for these in future.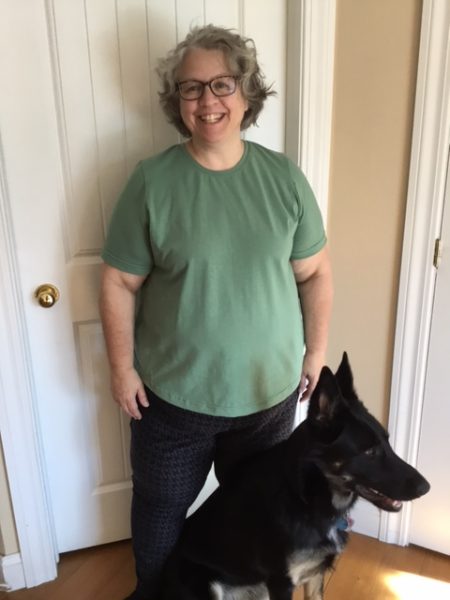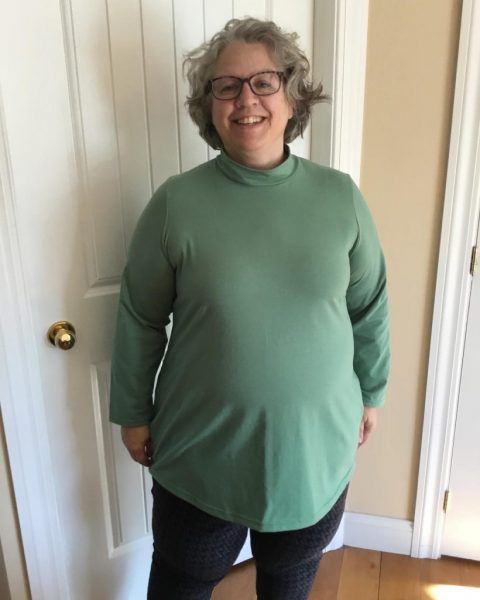 Stonemountain & Daughter Fabrics was my next stop. I purchased several knits, which I have not sewed up yet. The yoga cloth is my favorite. The yoga cloth is cotton spandex, machine wash and dry low. This fabric is thin but dense. It feels like cotton, with excellent recovery. My plan is to make leggings with these fabric. I will update this post when I have accomplished this, and wash and worn them a few times. Another selection I made was the ponte leggaro, which is a rayon/nylon/spandex blend. It is machine wash and dry low. It is much softer feel with an supple drape. I have no idea what I will make with this fabric. I am thinking a dress, blouse, or anything calling for a knit with significant drape. I believe this will have excellent recovery. I gambled on a piece of activewear knit which is a polyester / Lycra blend. This piece has a soft synthetic feel. It feels substantial and I will use this for my workout tops. By giving up the cotton I gain excellent wicking and recovery.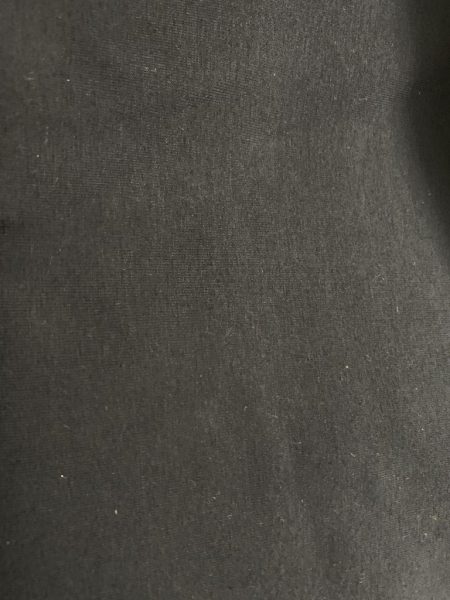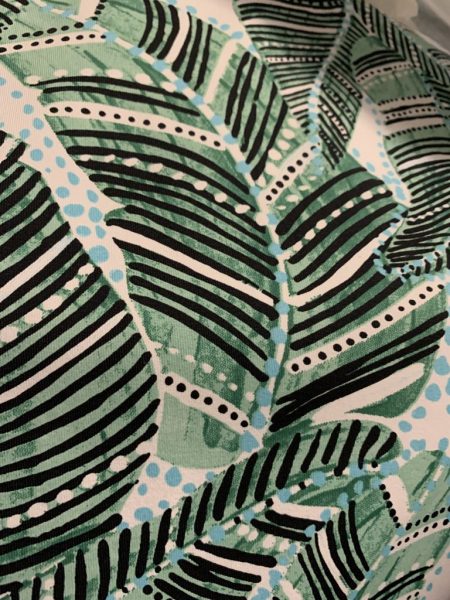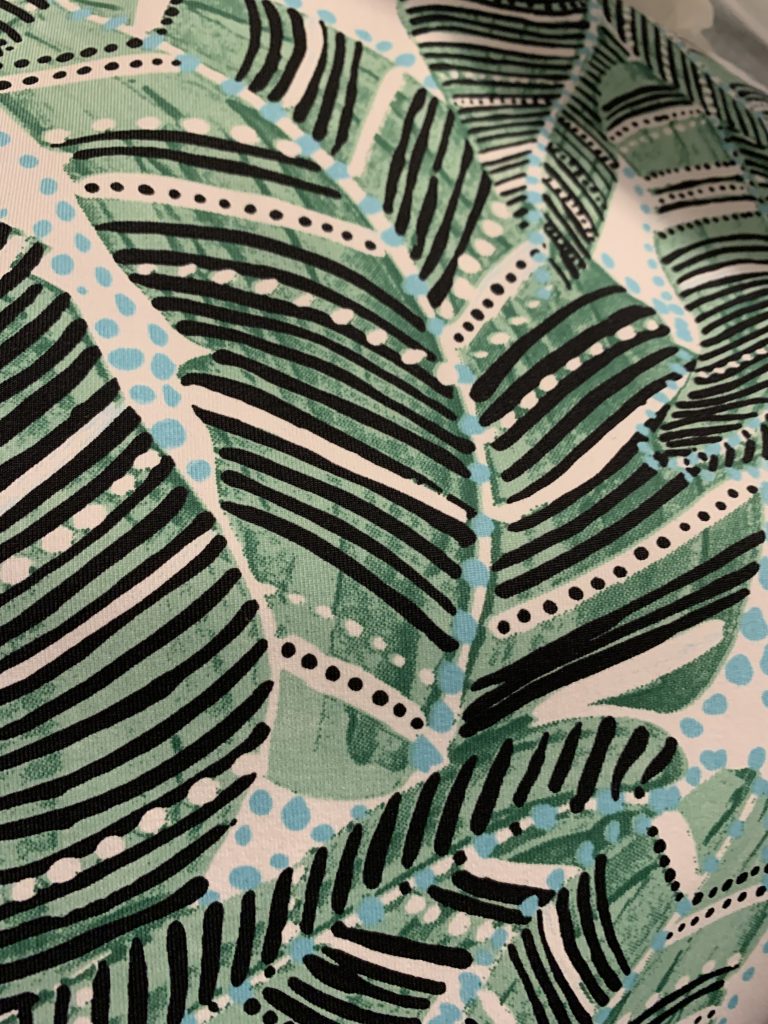 I also purchased two surprise packs from Discovery Fabrics. I really hesitated as the shipping from Canada was very high. But, I wanted a source for more technical knit fabrics. The prices are higher but again the value is in the technical qualities of their offerings. I purchased a Legging pack and a Panty pack. Originally, I was most interested in making my own leggings. But, with my increasing amount of scraps I thought I might venture into panty making. The power stretch jersey were machine wash and tumble dry low. It has a definite synthetic feel, but the trade off is durability and range of motion. The power stretch is composed of a blend of nylon, polyester, and spandex. The only other offering from panty pack that I might be tempted to try is the chitosante, which is environmentally friendly polyester, with a beautiful hand. It is antibacterial, odor resisting, moisture wicking, breathable, fast-drying, anti-static, pill resistant and has UPF 50. The recommended care is hand wash and hang to dry, which is slightly out of my comfort zone. I also noticed an odor from this piece, and wonder if laundering will remove it. But, for the added benefits really tempted me. It has a softer synthetic feel but approaches a cotton feel. The rest of panty pack is has manufacturer suggestion of machine or hand wash with hang to dry, which I will probably pass along. The prices at Discovery are definitely higher but again these are performance and technical knit fabrics. Again, I have not sewn these up, but will update as I get these sewn up and washed and worn.