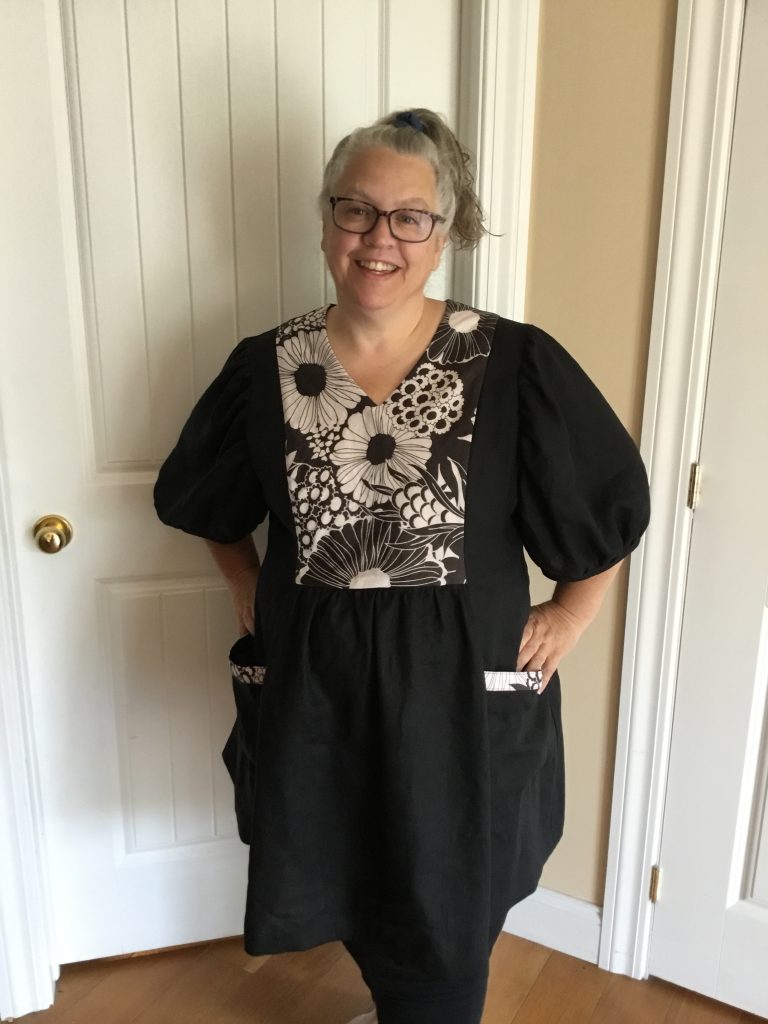 I was fortunate to be selected as a pattern tester for Itch to Stitch Celeste Dress pattern in extended sizes. My measurements as of testing were 48 bust, C cup, 49 waist, and 59 hips. I started with a D cup size 18, graded to size 30 waist, and size 34 hip. My bust fell in middle of range, in the end rounding down to C cup resulted in even better fit. First thing to mention is this is one of the best  results I have gotten while grading a dress. My measurements require pretty significant grading, and after grading, this dress went together like it was out of the envelope. The princess seams were spot on. There was no shoulder adjustment needed as well. I did struggle a bit with a full bicep adjustment on the sleeve. My final make was done in a linen blend. Being 5'4" I shortened the pattern to match the designer's intended length. I also added 3/4" to the bodice along the recommended line. The pockets are amazing. It is a great summer dress with just the right amount of sass. Normally I would drop the arm scye to accommodate a larger sleeve but the side invisible zipper prevented me from doing this. In the end I could have skipped the zipper as my body shape does not need it. I received a free Celeste Dress pattern from Itch to Stitch in exchange for testing. This  pattern would be excellent for a beginner sewist wanting to try grading. It is a great all round pattern for beginner and beyond.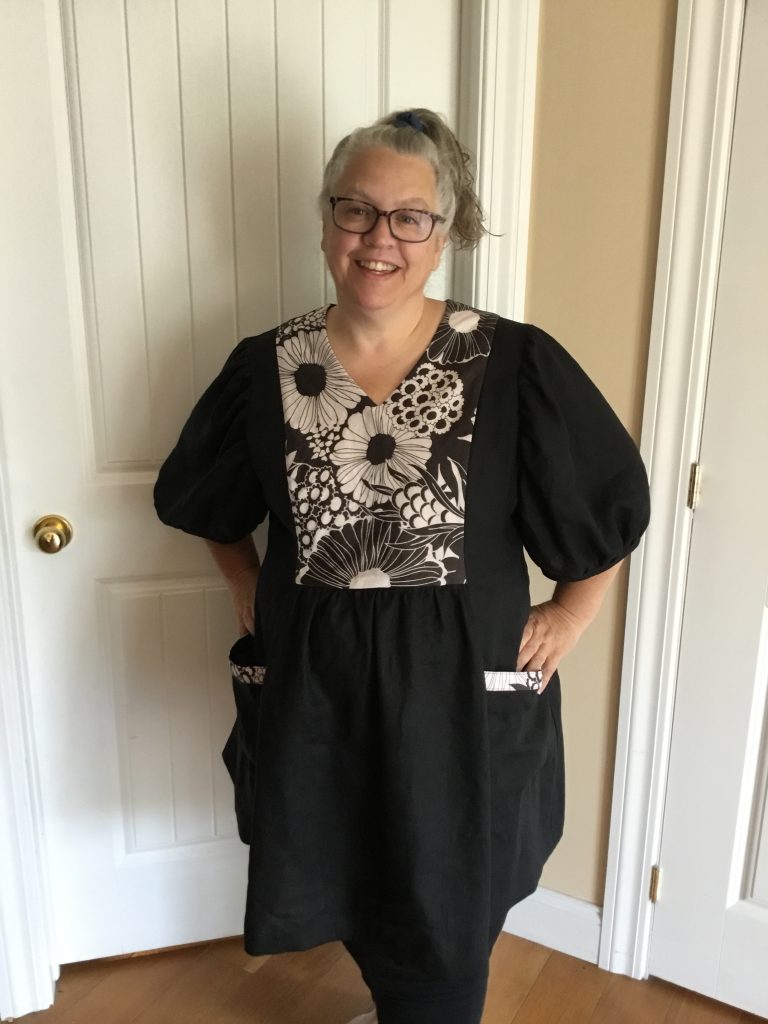 After testing was over, I was free to diverge and make this my own. I started by shortening the dress to a tunic. I added a back yoke, mirroring the front. This allowed me to add a back pleats for added roominess and it visually breaks up the back of the tunic.  I color blocked the front yoke, the reversed pocket facings, and replaced the sleeves with the sleeves from Anna Allen's Anthea pattern. Warning the Anna Allen's Anthea pattern does not offer extended sizes. So yeah, I bought the pattern for the sleeves, but I adore them. I have worn garments with these sleeves on hot humid days, and I get coverage, free range of motion, and airiness, which is rare with my 19"+ biceps.
I also dropped the arm scye down the side 1" and eliminated the zipper which is not needed for my pear shape frame.
The Celeste Dress pattern by Itch to Stitch is such a great launching off point. Imagine piping, embroidery, and trims just to name a few. I considered a band of print near the hem, on the sleeves, waist ties in contrast. There are so many possibilities. I highly recommend the Celeste Dress by Itch to Stitch patterns as your next launching off point.