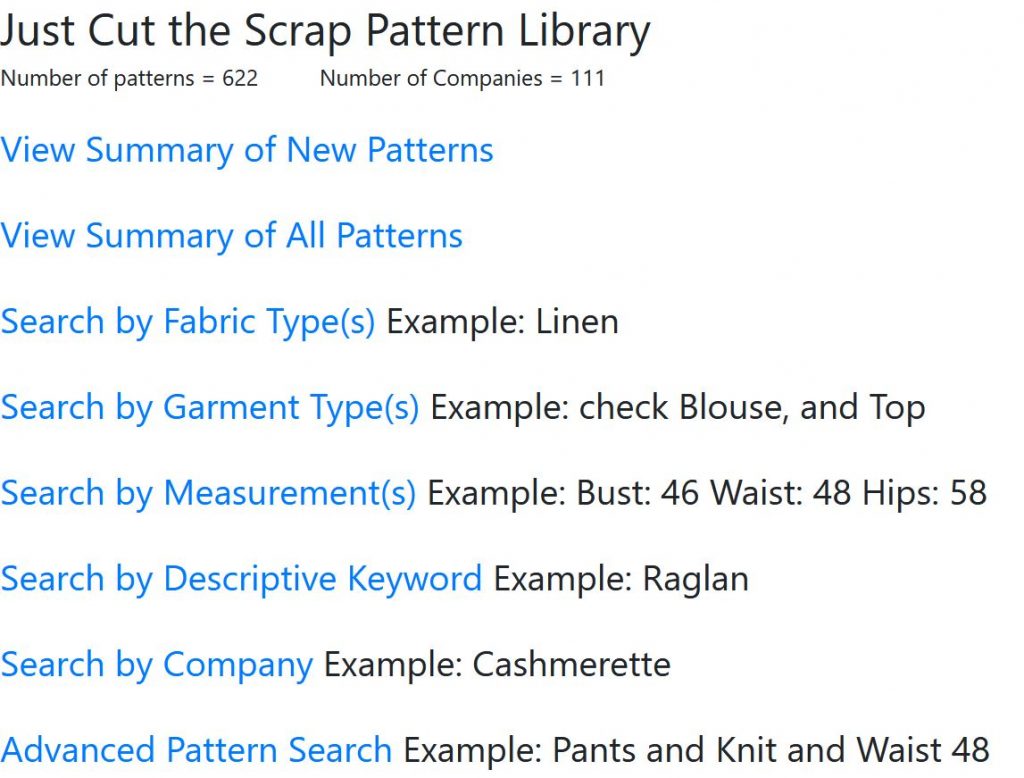 The Just Cut the Scrap Pattern Library is now available. This FREE library contains a list of patterns that is searchable by type of fabric, type of garment, skill level, your measurements, and more. The advanced search allows you to combine search requirements to help you narrow in on the patterns you are looking for.
The patterns themselves are NOT available for sale or download here, but you can purchase them from their original publishers. I am not affiliated with any pattern companies. The data is compiled to the best of my ability, but is not guaranteed. Always refer to the pattern company web site when in doubt. I'll be adding patterns regularly to the library!
Visit the Just Cut the Scrap Pattern Library
Feedback and requests are appreciated, please click here to email me.